TM Systems Achieves Strongest in Finland Certification, Supporting the Nation's Economy 
TM Systems has earned the 'Strongest in Finland' certification by Asiakastieto Oy, which symbolizes our contribution to the strength of the Finnish economy, both now and in the future.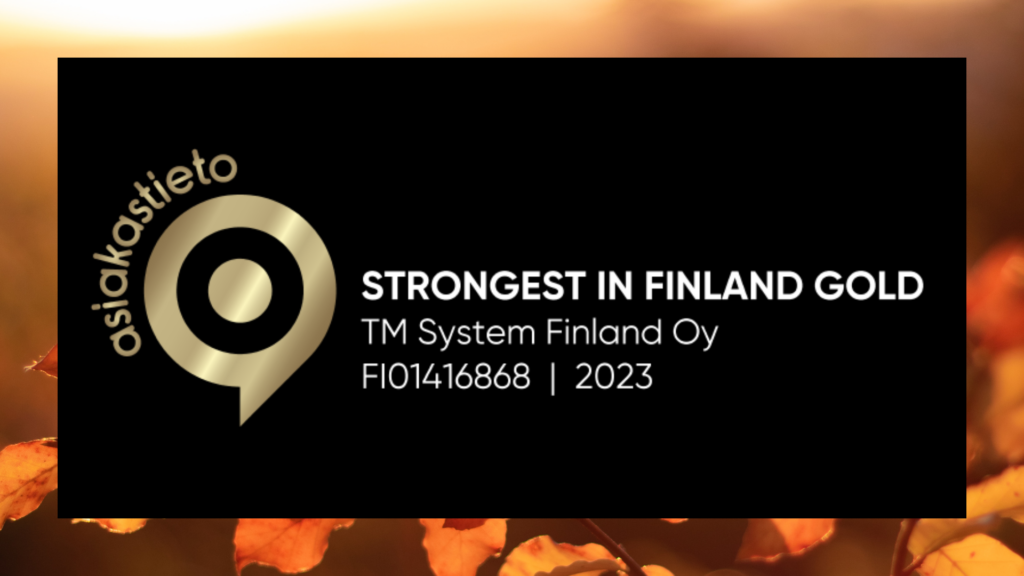 With 50 years of expertise in sustainable industrial processes, we are happy to announce that we have received the Strongest in Finland award.
This certification recognizes our commitment to strengthening Finland's economy by emphasizing sustainability, financial stability, and growth. These factors contribute not only to the prosperity of Finland but also to the success of our customers. We believe that a strong economy is closely linked to the wellbeing of both people and the environment.
Back to news