TM Systems®, Key HVAC supplier to one of the world's largest pulp and paper mills
Asia Pulp and Paper APP set particularly high standards for the ventilation system of one of the world's largest pulp and paper mill, OKI, built in Palembang Mill, Indonesia.
They were met by TM Systems' HVAC system. TM Systems® was one of the key suppliers in this massive project.
We are very proud of our remarkable turnkey delivery to this flagship project of Asia Pulp and Paper.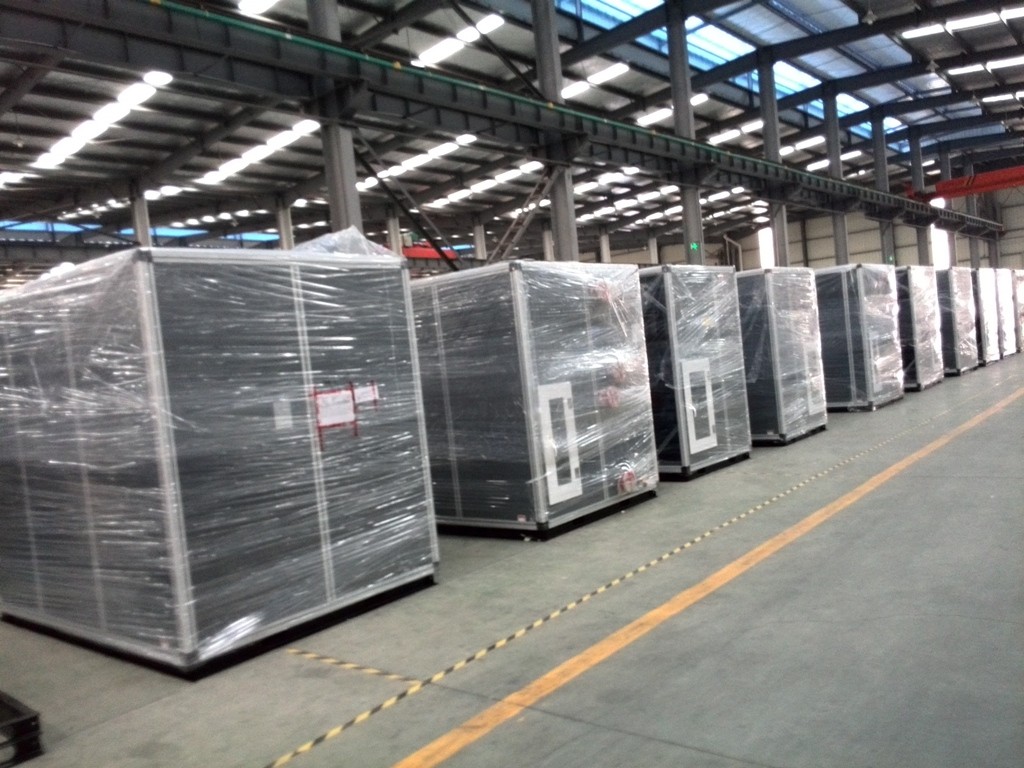 150 modules are ready, set and go to OKI Pulp and Paper Mill, one of the largest in the world.
Goals
The humid weather conditions in Indonesia set exceptionally high requirements for controlling ventilation, temperature and air humidity.
For example, the air temperature in one laboratory is set to be +23°C, and the air humidity 50% with a tolerance of 1%.
Solution
TM Systems® HVAC for auxiliary rooms.
How it works
An effective ventilation system keeps the indoor temperature, relative humidity and atmospheric pressure within desired tolerances, while chemical filters remove corrosive impurities which are harmful for electrical components.
Qualifications
The best technology available to meet the exceptionally high requirements. Modularity of the HVAC system, as the project expanded. TM Systems® was able to provide better solutions than the competition which reduced the investment cost. Long-term cooperation with TM Systems® and proven good results in previous projects.
Benefits
Optimizing the supply of fresh air minimizes the energy usage.
Providing ideal working conditions for personnel.
The controlled air temperature and humidity helps to avoid condensation, deterioration and corrosion of the building, machinery and electronic devices, thus increasing their lifetime.
Reducing production downtime.
On-time quality delivery – no delays on our deliveries.